The Top Popular Blogs You should be Following in 2018
We browsed the internet to compile this HUGE list of some of the best blogs we think you should pay close attention to. These aren't in any specific order, all of these are equally good in their specific niche.  If you have a suggestion for a site that is not on the list, please leave a comment below!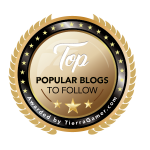 FkillWe hope you enjoy this list as much as we did researching it and creating it! Without further delays… we present to you the best blogs you should be following:

If you're into video gaming, better check out this website, pronto! This blog covers gaming news from newly released and remakes of old (but gold) computer games, as well as news on computer gaming accessories and hardware that'll help your computer achieve the proper speed and functionality to stay ahead in the gaming world!
David Dominguez has been an intense PC gamer since he was 3 years old! Now being 28, he's currently the writer of all reviews, recommendations, and gaming news updates on this website. He loves PC gaming and writing, which has ultimately gotten him to create this top-notch PC gaming blog that is clean and user-friendly!

World Wide Social Gamer, or "WsG" for short, started when a clan of over 300 gamers that were into the game "Day of Defeat: Source" decided to form their own member group on Steam when the highly popular game of Battlefield decided to leave Steam. Now, having their own website to share news and reviews for gamers all over the world!
Founder Charles "Powers" Adiukwu leads a group of geek fanatics of anime, comics, PC games, and everything that has anything to do with "geek" culture! These people come together to give you a blog that brings you reviews and news through the minds of regular everyday gamers.

Calling all those who love retro and indie games! Retronuke is a gaming blog that consists of reviews, suggestions, trailers, preview screenshots, and news written by gamers with a fair amount of gaming experience, including Totofire who is known for his popular YouTube video game reviews.
Interested in creating your own indie game? This blog is filled with information that'll teach you how to create your own fun fantasy world with links to resources that you'll need to help you get there! Check out their collection of independent video games while you're on their blog, too!
This online portfolio filled with awesome independent PC game and animation designs by a man named Dan Kenny will blow your mind with the work he's come up with! Dan Kenny is from Ireland and has been awarded all sorts of gamer recognition. His portfolio includes a blog which holds articles of reviews, news, and opinions from a pro game creator's perspective!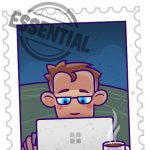 If you're looking to enhance and perfect your 2D game imagery skills then this is the blog that'll help you do just that and more! This 2D Game Art Guru, also known as Chris, has been a game illustrator for quite a long time and now he's ready to share his secrets with those who share the same love for game illustration!
PlayStation 4 lovers are all over this blog because it contains all about games that can be played on PlayStation 4! From reviews, news and game updates, chat rooms and forums, rare behind-the-scenes interviews, and even giveaways! This blog is run by EdEN and his team of super cool gamer-writers!

Manuel Correia's online portfolio is filled with an array of different types of games that he splits into two categories; "Digital" being games that are played on a PC or technologic gaming system, and "Analog" being things like board games or card games. Manuel is known for being a part of the creation of many popular games and the true quality of his work.
Old school gamer aficionados are certainly most welcome to this gamer blog that'll spoil you with plenty of news and updates on not just remakes and updates of vintage games, but also news of game systems and accessories that every vintage video game collector and fanatic would love to be alerted of!
Are you a dad who still reminisces about the times of Mario and other old school or retro games? Stop the reminiscing and get to playing because you'll find that you won't have one bone of shame in your body for bringing out the inner kid because of all the other gamer dads you'll find in the comments because apart from a blog for gaming, 16 Bit Dad also has articles on how to be a legitimately functional yet cool parent and husband!
RF Generation isn't just a blog, it's a collection of blogs written by members of the website! Get together with a bunch of other gaming fanatics and sign up for this website to browse hundreds of everyday gamer blogs, and join in on many forums that are designed for members to help each other with game, system, and accessory issues, and even to just share suggestions and opinions!
Another independent gaming blog that's focused on the good ole' retro games that we all know and love! You won't only find informative articles but also super cool podcasts and videos by the RoundUp dudes, along with open forums on interesting topics about retro gaming along with their own collection of independent retro games!
Retro Gamers who are reading this article are probably already smiling from ear to ear with the numerous retro gaming blogs mentioned in this list, but Retro Gamers who are also minimalists will love how simple and organized this retro gaming blog is. With plenty of information, reviews, and updates on retro games, systems, and tips on how to present your retro game collection!
Effective employee management, learner engagement, and customer engagement are the central objectives of Gamification Nation. In this blog, An Coppens, a leading expert in gamification, explores interactive learning through incorporating game-design concepts into a non-game context such as in the office or in school. With Gamification Nation, there's no topic too boring to learn. She blogs about how to keep employees engaged in continuous learning and how to keep customers interested. You'd definitely have more fun learning after reading An's posts.
Solely focusing on employee learning, mLevel ups the ante in gamification by providing an analysis of how much your employees retained from their specialized instruction tools. This information is provided to employees giving them the ability to track their own progress in an entertaining way. Through the data collected, you're also given a way to objectively measure the effectiveness of your content.
Gamification is a huge trend in the employee education circuit but in its core, gamification is really about engaging the youth. Blue Rabbit is a blog site that tackles how games can teach students valuable life skills to its players. It focuses on gamifying the classroom so that students can be more interested in the topic. If you're a videogamer, this blog can teach you how to tell your mom that you're not actually wasting time slaying demons in Diablo III, you're really learning how to balance your strengths and weaknesses.
Everything Board Games is exactly what the title says. From board game reviews to instructional posts on how to play a particular game, every tab on this blog is all about board games. They also have an innovative crowdfunding corner where enthusiasts can fund a concept and turn it into a tangible board game. This blog site can occupy a board game hobbyist with its cacophony of different perspectives on board games. Merchandise is also available for purchase online on this website. So, if you're looking to rep your favorite game, this site probably has you covered. Even if you're not a full-pledged hobbyist and not ready to fully commit, there's a rental section for you.
If you're looking for a movie blog that can help you find movies to create the perfect list for a movie marathon with friends, then make sure you check out this blog, which includes reviews of newly released independent movies and retro movies with suggestions to help you come up with the perfect movie night!
Shockya was founded in 2003 and bought by Anakando in 2012. This website is filled with everything to do with movies, music, series, and celebrities. You'll find reviews, suggestions, and news and gossip articles on this Feedspot awarded a badge for top 100 entertainment media blogs!
Featured in World's Best Movie Blogs as one of the Top 100 Movie Blogs awardees and tagged "Best Film Blog of 2017" by the "Best of 2017" review team. A Potpourri of Vestiges is a blog that delivers high quality and informative articles of news and reviews of all sorts of independent movies, especially focusing on Indian independent films.

Here we have another blog focused on independent movies that have also been awarded the badge of Top 100 Movie Blogs. You won't just see news and updates on popular topics as well as unbiased and informative movie reviews, but you can take part in interactive polls and see the combined results with other people with the same interests!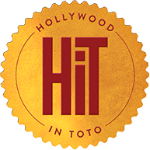 If you like the idea of listening instead of reading, check out the super cool podcasts on the Hollywood in Toto movie blog! Awarded as one of the Top 100 Movie Blogs! Aside from podcasts they also have little shows you can stream of different topics such as reviews, news, and more!

Ranking number 71 in the top 100 movie blogs awards, Merc with a Movie Blog is a blog with passion from true movie fans. Choose from their categories of articles on movie reviews, trailers, comics, "what's on Netflix?", Side by side, and many more! A simplified blog packed with all the important information.
Just as stated in the name of the blog, the writer Don Shanahan writes all the reviews keeping in mind that every indie movie has a lesson to add in more purpose and essence into why indie films are so good and why you'll keep coming back to read more reviews. The blog is beautiful and has been awarded the badges "Top Writer", "Top 60 Movie Reviews" and "Top 100 Movie Reviews" as well as one of the "Top 2018 Movie Blogs".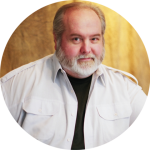 Brent Marchant is a successful author, a student of metaphysics, a huge fan of movies, and the writer for this blog! You'll hear about him through his popular books, incredible reviews on metaphysical movies, and the "Movies with Meanings" segment part of the show "Frankiesense More" on The Good Radio Network each month.

From big-time popular movies to small-time popular independent films, you'll find it all on this movie blog! Retro and classic movies along with a neatly organized collection of movie reviews in categories according to genre! Movies from other countries can also be found here, this movie blog is filled with content and super user-friendly!
Bailey categorizes her movie suggestions into three sections; 1) See it in theater, 2) Rent, and 3) Skip. It's an easy way to figure out what movies are worth seeing on the big screen, or even just seeing, and which ones are a waste of time, and why so!
Alice Bishop is the writer for the articles on this website that is all about the most talked about as well as the lesser popular movies that are worth the mention. Instead of the usual 5-star
ratings, she'll rate each movie by 1 to 5 unicorns. Those rated 5 unicorns are found in her favorite movies list of articles that are informative and super honest!
This film blog is all about empowering and giving credit to share the popularity of indie films and to ultimately tear down the so-called unfitting structure of the Hollywood scheme. Started out as a magazine in 1985 by Chris Gore and Andre Seewood and distributed out around Wayne State University!

MCU Exchange is all (and only) about movies and happenings that are part of the Marvel Cinematic Universe! These guys have become experts in suggesting, reviewing, and keeping up to date with everything "Marvel" simply by sticking to only "Marvel" alone!
Founded by Hope Madden and George Wolfe from Columbus, Ohio bring you this film blog in which you can witness their skills built through experience in writing by Hope and experience in film production by George. They've got a great team to bring you awesome reviews of all sorts of films worth mentioning!

Blazing Minds is an amazing entertainment blog that has many prestigious awards due to the presentation of the website graphics along with the informative content and reviews on all sorts of interesting things such as movies, food, games, events, and the list goes on!
Ranked as the number 10 film blogs in the UK for #Vuelio, this blog is filled with reviews and news of everything about film, TV, comics, and video games. Live for film's founder and editor Phil Edwards runs his team of critics on all the good stuff!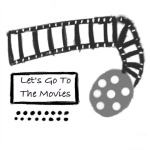 If you're looking for a film blog that has as many different types of articles possible, from reviews to news, to suggestions, and even gossip articles or writings about the top 10 this or that of films, celebs, shows, and many more, this is the film blog to visit for sure!
Awarded one of the top 100 Music Blogs, IndieTronica is a music blog that is focused only on IndieTronica itself, which is a genre formed from the combination of the genres indie, electronica, rock, and pop. All the writers are UK based and write about indietronica from all around the world!
AR Factory is a wonderful music blog for all kinds of musicians! Send in your demo in hopes of getting your music reviewed! Not only do they have reviews, news, and updates, but they also offer consultancy on your music and coaching!
A radio show and a music blog, Give It A Spin features all sorts of music in all available genres. This music blog was found by Niki Sorogas in 2008. They cover small label and independent music as well as events and music festivals!
This music blog or "online music magazine" as they prefer to be called, has been awarded several badges such as Top 50 Music Blogs, Top 100 Music Blog, and Top Music Blog by different websites and associations. They accept demo submissions and have a site that's super addicting to browse!
Caeser Live N Loud is a music blog with several awards including the Musicaroo Top 100 Independent music blogs. Here you can find so much information on music! Aside from their honest and straight to the point music reviews, you'll see the latest news and hot topic articles all about music!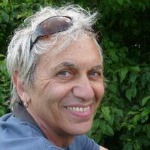 Being a leader and teacher in the choir and several singing workshops, at the same time being a member of Natural Voice Practitioners' Network, Chris Rowbury only brings obvious expertise and honesty to his music reviews!
EQ, derived from the name "ElectroQueer", started in 2005 by Raj Rudolph. EQ Music Blog has conducted many interviews with all sorts of famous music celebrities such as Lady Gaga, Backstreet Boys, Sia, Scissor Sisters, and many more notable names in the music industry. These interviews, along with plenty of music reviews are available on their blog!
Who's got the funk? Joe Gatto certainly does with this awesome music blog focused on everything funky! As a funk music curator, you can sense his passion and years of music and disc jockey experience in funk music through reading his interesting articles!

KMM Reviews brings you a music blogs filled with honest and fun reviews along with a generous side of opinionated articles from hip hop, to indie, and all sorts of music in different genres. They've received awards from Feedspot, Musicaroo, and Score Big.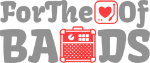 Everything indie and small label music! This music blog helps small-time artists get the recognition they deserve! Not just by accepting demo submissions and writing reviews for these submitted demos, but also through articles that will give you the tips and important information you need to get ahead in the music industry!
Here's another music blog that focuses on getting small time and fresh, independent music artists out there and bringing light to their music. See reviews on their chosen independent music and check out their top picks!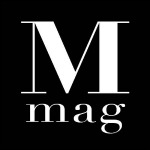 MiLLENNiAL Magazine is an online magazine focused on bringing important hot topic news and information to the millennial generation. Helping to create a society of young adults that are not only more knowledgeable but more in tune with worldly happenings.

Promocion Musical is a Spanish language blog that caters to the business side music. From marketing strategies to product placement in music videos, the Promocion Musical is a deep dive in the ways of commercialization of all parts of music production.
David Andrew Wiebe has his fingers on the pulse of the independent music scene that only a handful of music blogs have. While other bloggers write for music lovers, Wiebe writes for musicians. He discusses what goes on in the background beyond the creative process such as handling finances and building a personal brand. Other music blogs reinforce stereotypes of struggling creatives but his take on how artists must treat themselves also as entrepreneurs are fresh and inviting. Whether you're a musician or a music lover, you'll surely have a renewed appreciation for music after reading Music Entrepreneur HQ.
I gotta tell you, I have not heard of gypsy jazz ever in my life until I came across the Acoustic Groove Warrior. It may not be all the rave these days but the blog is definitely going against the grain like a true warrior while plucking its way through obscurity and into the consciousness of music lovers everywhere. Learn from video lessons on gypsy jazz and boogie and bask in the calmness of the acoustic guitar.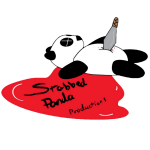 Stabbed Panda is curated by a gang of independent British musicians. They write about the entertainment industry choosing to focus on music, comedy, and gaming scenes. I particularly enjoyed Brutally Honest, a refreshingly snobbish critique of contemporary music. The comedy tab is also inviting because the sketches feel just like home videos made by a group of friends goofing off. Overall, Stabbed Panda is a blog that would entertain you with its satirical perspective on the entertainment industry.
Phil Westfall is just one of the coolest cats in the music blogging and teaching business. He prides himself on being patient with his students and it shows how their faces reflect an aura of calmness while holding a guitar in the pictures featured on his blogs. His loose attitude also shows how freely he shares his chord charts on his website. He uses his blog mostly to promote events such as gigs and jamming sessions.
Mziki Mzuri is Swahili for good music in the English language. True to its name, the blog provides an excellent selection of solid talents from all parts of Africa. It features mostly hip-hop music but it also offers a significant amount of gospel music. The posts usually link to downloadable music videos. The variety of beats from Mziki Mzuri could get you hooked on African jams.
Sync. is a UK based blog that you could use to discover British indie acts. The collaboration of contributors based in different parts of the UK helps the blog cover all of the most lit bands across the country. If you're in the UK and on the lookout for up and coming bands, this is the website to check out first.
For the underground, by the underground – this is the philosophy of The Write Reviews. The site reviews underground artists whose writers and reviewers are themselves underground artists in their own right. Fueled by more than 7000 subscribers, the blog helps lesser known artists develop a solid fanbase through getting featured on the blog.
Any cowboy can carry a tune. The trouble comes when he tries to unload it. The Camp House is a hole in the wall concert venue in South Texas that has witnessed numerous cowboys who unloaded their tunes to an adoring crowd. The blog is full of reviews of local country artists who have had the privilege of having played at the venue. If country music is your cup of tea, then this blog is for you. It features lesser known country singers that might just kick you off your saddle.
If you like goofy interviews with your favorite artists, A Music Blog Yea! might tickle your fancy. Alicia Atout, the blog's owner, is a television personality that has rubbed shoulders with the big wigs of the entertainment industry. Her blog, affectionately called AMBY by its loyal subscribers, has become a multi-awarded music blog driven by great content written by excellent feature writers. It features interviews and information about mainstream and indie artists.
Highclouds is a play on words for the music addiction of the typical subscribers of the blog. With the tagline – Music Junkies Holy Bible, it ignites an antitraditional fire in the bellies of its readers. Aside from impeccable reviews and features on new artists, its content also takes on social issues such as protecting the LGBTQ community.
The world of hip-hop is one that is dominated by male artists. Having a female reviewer is why Rani O'Shea's website is so dope. She destroys stereotypes by showing the world that a critical female voice can be absolutely powerful in the middle of a male-dominated genre. Care to disagree? Tell that to the 20,000 readers that the site gets per month.
NikkiSiixx is a diverse website that deals with TV, music, video games, and whatever else the writers find interesting. It prides itself on promoting indie hip-hop acts from all over the world. If hip-hop is your game, this site is where all the players play at.
Hip-hop culture is what it's all about for Do Hip-Hop. Combining hip-hop and graffiti, the blog tends to attract idealists. Do Hip Hop is all about leaving a positive mark on the world by spurring a change for the better through music and street art.
Upon clicking on the website, I was greeted by a minimalist homepage of a tasteful black and white with a tinge of red and some sweet animations to top it all off. The hip-hop artists they feature can also be described that way – flavorful with a sweet sweet production quality.
Focusing its radars on only four cities, namely, Chicago, Denver, Minnesota, and Washington D.C., 4th Shore has been scouting for hip-hop talents like a heat-seeking missile going after the sun. Its surgical precision in finding gifted artists has led to them feature Chance the Rapper before the wildly successful artist was a household name.
Hip-hop Indie Music is another blog that aims to discover more indie hip-hop talent. Its main difference from other blogs on this list, however, is that it aims to create a virtual meeting place for artists and fans to hook up rather than just feature indie artists.

Some people believe that music, once commercialized, would become generic. A group of writers formed The Word is Bond to seek out the last few remaining original artists in jazz and hip-hop that are untainted by the formulaic contraptions of commercialization.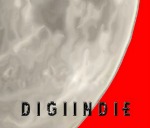 If you're a creative who aspires to make music on your own terms, Digiindie is the site for you. Their team provides artists with much needed promotional streaming services and blog features. These are huge services because their 11 thousand subscribers in Facebook will automatically be updated with your music.
As if trying to catch up to other blog sites that came before it, Indie Hip-hop has been posting well-curated content left and right in the span of a few months. Having begun in May 2016, they've been posting at least 3 blogs per day since. If your concern is to remain current in the underground hip-hop movement, Indie Hip-hop has got you covered. Despite the huge amount of posts, however, Indie Hip-hop still boasts one of the most stringent screening processes for featured music.
UHHB boasts news, reviews, and interviews of the freshest hip-hop artists in the world. Its lineup of new faces in music would astound even the most avid hip-hop fanatic.
Country's Chatter is born in a musical family. It's unfortunate that she herself did not inherit any of the musical genes. Instead, Country chose to show her musical appreciation through her own blog. While she can't share her own musical talents, she is passionate about sharing her insights through album reviews and interviews of country music stars.
Samantha Johnson's interviews with country music stars sometimes seem like a reunion of long-lost friends. This ability to make artists feel at home and share more about themselves is what keeps me clicking on video interviews of Country Music Minute over and over again.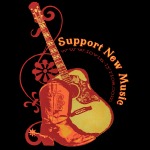 Lovin' Lyrics is a passion project of Jennifer Smith. Despite being gainfully employed full-time, she finds the time to write concert reviews and interviews with country music artists on her free time. Her love for country music shows in her writing style which you'd definitely enjoy.

Country music travels well and it is evidenced by how well the German-language website Country Home does. It features German artists thriving in the country music genre. I am genuinely surprised to discover that there are country music awards in Germany.
While other country music blogs focus on connecting fans with the artists, Country Music Tattle Tale aims to connect fans with other fans. This interaction, when curated well, blossoms into a great online conversation. This fruitful exchange of opinions between fans is what keeps me coming back.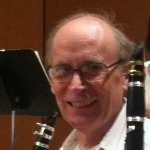 Peter Alexander is a contributor for Boulder Weekly who uses his blog to supplement what he cannot include in his weekly articles. He mostly updates his readers on the classical music scene in and around Boulder County. His reviews of performances however, are informative and articulate. If you happen to have the slightest interest in classical music, Sharps and Flatirons should keep you engaged.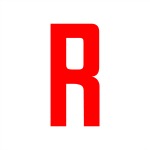 The success of the blog El Primo de Ridley Scott is evidence of the fact that science fiction and horror films are big in Spain. There are a handful of featured Spanish language films that you might want to look at if you're a fan of the genres.

Gwen Mayo and Sarah Glenn are the silver medalist for the President's Book Award for historical fiction for their book Murder on the Mullet Express. If you're a fan of mystery novels, Gwen and Sarah can keep you preoccupied with their book suggestions. If on the other hand, you like writing mystery novels and short stories, don't hesitate and submit through their website as they publish a yearly anthology.
Looking to get terrorized on a weekly basis? Horror Made might be able to help you with that. Jeanette Andromeda and Immortal Alexander, the curators of Horror Made, publishes content every week. Jeanette takes care of the horror poems on HorrorHaikuesday and Immortal is in charge of short fiction on Wednesdays. When I opened Post Election Depression, I couldn't stop reading the other posts. Their horror grips you.
Blog Horror does not box itself in the horror genre. It has a bunch of different reviews in other filmmaking traditions as well. As long as a film makes your heart involuntarily pump harder and faster, Blog Horror will be reviewing it.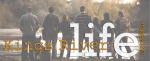 The Kings River Life is an online magazine that takes pride in the diversity of its content ranging from local news, literature, movies, TV, and theatre. It is made up of a community of independent writers from the San Joaquin Valley but it caters to fan base that expands across its borders. If you're tired of large corporations and snotty authors feeding you information, Kings River Life is a great alternative.
This is a really unique blog (in a good way). At Killer Characters, the characters from the mystery novels come alive and talk to the readers! Who doesn't want their favorite character blogging directly to them? We think that is freaking AWESOME, this is hands down one of our favorites on the list.
If you're looking for new books to read, try Dru's Book Musings. It aims to introduce readers to new authors and their works. Her Day in the Life section is especially appealing to me because it provides a carefully chosen snippet of a book that makes me want to grab a copy and read the entire thing myself. If the intention of Dru's Book Musing is to make the world read more then it's doing it perfectly well.
Home to all things horror, Popcorn Horror is a blog that does not choose a particular medium. Be it horrific art galleries, horror literature analysis, movie reviews, or tv features, you can find all these lumped together in the blog. If you want your dosage of horror everyday, then this site is not going to disappoint you.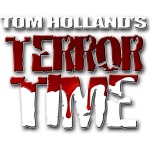 If you're looking for something new and terrifying to watch, check out Tom Holland's Terror Time. It's all about new horror movies and tv shows that you might not already know about.

Scare Tissue is a horror movie review blog you might want to check out just for the amount of scary movies that you might not have heard of. There are plenty of titles that I have never heard of and I'm already an avid horror movie watcher.
Zombies are the star of every show on Watching the Dead. If you're more of a zombie person than vampires and werewolves, you're in luck this blog only reviews zombie movies and tv shows.

If you've got a faulty touchpad driver, Limontec might have the solution for you. This Portuguese-language blog guides readers when it comes to technology related news and questions.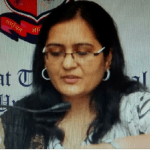 Nidhi Arora is a self-confessed technophile who is deeply enmeshed in the high-end tech world. On her blog, she provides insights on security and innovation concerns when we use different technologies such as web apps. Thanks to Dr. Arora's posts, I have access to expert opinions on which apps are best for the jobs that I need done.
While the quality of the news on How Tech Hack is indeed astonishing, what most people will be absolutely shocked by is the amount of hacking that the blog teaches so freely. I, for example, am tempted to get free Spotify Premium right now.
If you're scratching your head over how to make more money through your business, you might find it useful to check out Emtech Mag. This technology blog site aims to help you assess problems in the value chain and try to resolve it with technology. For more serious tech problems, you can try to contact the support team and they'll be happy to guide you to making your business a whole lot more efficient.
Are there features of your smartphone app that you just know you're not utilizing most efficiently? Spoken By You unlocks your tech's full potential by teaching you how to use it properly. Check it out to make your tech work better for you.

Frustration with buffering will be a thing of the past if you check out the various methods of torrenting movies and series on Itech Hacks. Aside from that, the hacking site also offers other more unethical hacks that I would rather not disclose here. Find out and check the site out for yourself.
This is a one-stop solution for your online needs. Be it games, hacks, movies. Their How To Section is one of the best when it comes to helping you find the answers. They also have the latest OS news so you can stay on top of your specific operating system, be it Windows or Mac OS.